NORGESLØPET 2016 - BROCHURE ENGLISH
Please download/open our broschure by clicking on the image below.

Registration: Form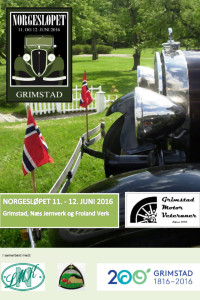 Further articles will be released/published until the rallye is due.

Kindly also find information at following addresses:
Næs Jernverksmuseum (we will visit Næs 11th June 2016): http://www.jernverksmuseet.no/english/content-10.html
Nes Verk Golfpark (lunch will be served at the old clubhouse 11th June): http://www.arendalgk.no/info/klubben/6/information-in-english
Froland Verk (we will visit Froland Verk 11th June 2016) - information unfortunately only in Norwegian: http://www.frolandsverk.no/
Maritime museum (Sunday 12th June): http://www.gbm.no/en/sjofartsmuseet
Official Rallye-hotel: http://strandhotelfevik.no/in-english/about-us/
Grimstad is situated approximately 45 kms from Kristiansand, and there are ferry services from Hirtshals to both Kristiansand and Langesund

Color Line und Fjord Line

For participants from Great Britain, there is a ferry service with limited number of cabins from Immingham (central England) to Brevik (Close to Langesund):
http://freight.dfdsseaways.com/dfds_ferries/north_sea_ferries/brevik_immingham_ferries/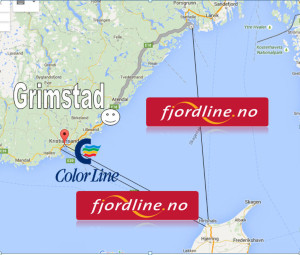 We would be delighted to see you in Grimstad!
Main commercial partner: